I've always felt guilty when spending a weekend binge-watching my favorite TV shows rather than reading a business book, watching a TED talk or creatively stimulating my mind in other ways.
However, one of the great things about modern television is that you can tailor the content to you and thus it can be simultaneously entertaining and instructive, especially about business.
Here we go with the top 10 TV Shows that will make you a better businessperson, entrepreneur, employee and individual, whether you're interested in learning more about effective leadership, sales and negotiation skills, marketing, integrating your work and home lives, managing office politics or the silk road to success.
---
1. Shark Tank
The Sharks – self-made, multi-millionaire and billionaire tycoons take their search to invest in the best businesses and products that America has to offer. The Sharks will once again give people from all walks of life the chance to chase business deals that could make them millionaires. From mobile apps to everyday life products, The Shark evaluate the entrepreneurs pitches, give instant feedback and negotiate a deal. It's the typical TV Show that you are better off pulling your notepad and write down the lessons!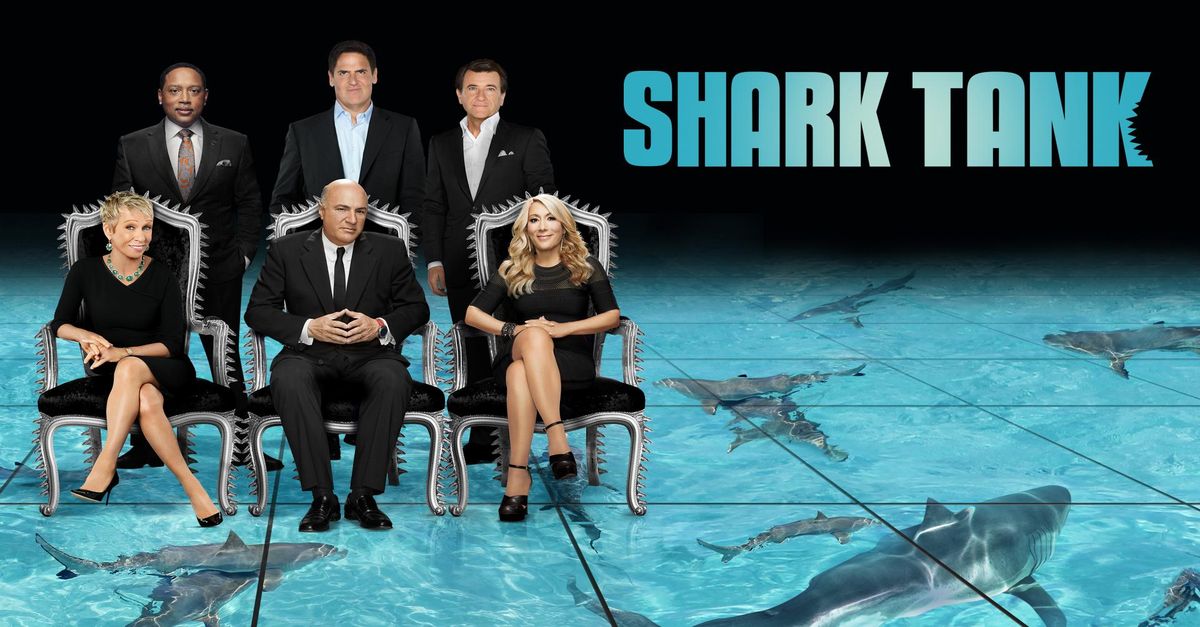 ---
2. Suits
The juxtaposition of deep characters who always seem to have the perfect stunners to say―and yet still maintain human personalities―with the relentless hustling they pursue to get what they want creates a series where each episode has a new kicker. Harvey Specter mentors Mike Ross into becoming the best goddamn lawyer in town and the nuances between this relationship and other characters of the show is very much intriguing and full of unexpected scenes.
---
3. House of Cards
The scheming politico obsessed with keeping his post in the Oval Office has few, if any, friends, and countless enemies and pseudo-allies, but viewers actually have much to learn from Frank Underwood's leadership, negotiation and public presentation skills. Moreover, he's classy with words and his internal reflections which he shares with the viewers as if they were in his own head is startling.
---
4. Silicon Valley
This satire of Silicon Valley is a must-watch for insiders or wanna bes who get to chuckle at the real-life references to eccentric entrepreneurs, as well as outsiders looking for insights on life in the startup world. It's well know how seriously accurate this series is with Mark Zuckenberg being known by going to work wearing the TV Show's t-shirt company ("Pied Piper"); Larry Page & Sergey Brin, the Google co-founders, wearing the same t-shirt when doing the ice bucket challenge; and Evan Spiegel co-founder of Snapchat tweeting about it how scarily accurate the show is.
---
5. The New Celebrity Apprentice
The new season was entirely redesigned around a new boss: Arnold Schwarzenegger. And in place of Donald Trump's former entourage, Tyra Banks, Warren Buffett, Jessica Alba, and Steve Ballmer will act as advisers. This is another series which you should have your notepad by your side and take as many notes as possible as you're learning from absolutely fantastic entrepreneurs.
---
6. Billions
Have you heard the phrase "absolute power corrupts absolutely"? The series portrays a battle of influence, wits, and wealth between a hedge fund mogul and the U.S. attorney general. Condescending play of words being thrown around and a show of compromises from each side during a ONE to ONE battle and their internal circle getting more and more involved.

---
7. Game of Thrones
Game of Thrones is not just a thrilling story. Yes, it has epic fight scenes, thought-provoking dialogues, intriguing characters with complicated and complex personalities, and compelling plot, but it is more than that. The show runs deeper than your typical fantasy escapism. It is arguably one of the wittiest and most distinct shows in television, which can make its audience wonder of what's going on at all. The Game of Thrones universe is full of life lessons. This show encompass a lot of betrayals, deceits, and ruling power, but it will also teach you more about life, family, relationships, and, of course leadership.
---
8. Mad Men
Set in 1960s New York City, the series focuses on a team of advertising executives at the fictional firm Sterling Cooper. The firm's actual business shares the spotlight with office politics and the characters' personal scandals.
---
9. The Sopranos
Tony Soprano is a husband, dad, sufferer of panic attacks, and head of a New Jersey-based criminal organization. Each episode of the HBO series spotlights different interpersonal conflicts in his home and work lives.
Seriously, there's a book out there called "Leadership Sopranos Style," which posits that Tony is an effective and empathetic boss who can teach viewers valuable lessons about management strategy.
---
10. How I made my Millions
This series on CNBC is about companies that are huge now but were startups at one point not long ago. They delve into how they started, how they grew and where they are now: a typical business case that you'd study in a MBA – take your notepads out again ladies and gentlemen! It is very amusing and instructive to see which resources they used to grow and the passion each of them evokes with their business.
---
There you have it! Now you can enjoy your guilty free downtime, but remember to write down your learning points after you finish your episodes and also recognise that this should be your downtime relaxation and should not replace your job or entrepreneurial endeavours, therefore it's good to limit yourself to let's say one episode per evening with your friends or loved one.